This page is dedicated to all of the wonderful shows and productions out there that are based on the life and career of Patsy Cline:
Patsy - The Legend Lives On...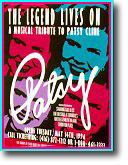 ---
A Closer Walk with Patsy Cline...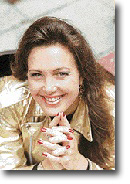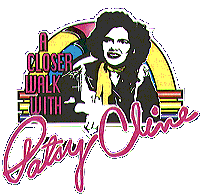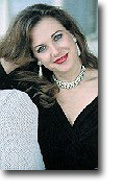 Starring Gail Bliss as Patsy Cline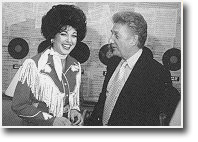 Gail Bliss and Charlie Dick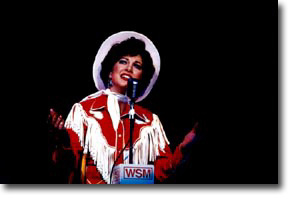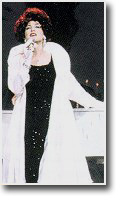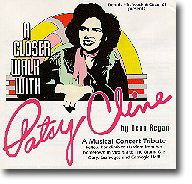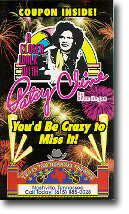 Although Patsy will never be replaced, "A Closer Walk with Patsy Cline" is a
tribute to her spirit and a celebration of the music of her life...
Many other talented ladies have had the chance to portray Patsy Cline in
other various showings of the play "A Closer Walk with Patsy Cline",
among them Terri Williams, Lisa Layne, Monica Heuser and
below, Kayce Glasse, Jodi Bennett and Morgan Sturges.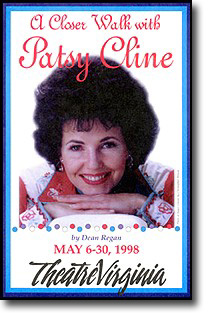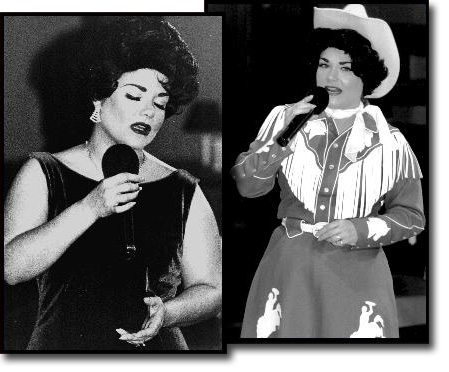 Jodi Bennett as Patsy Cline.
---
Always... Patsy Cline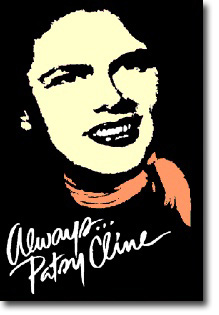 Starring Mandy Barnett and Tere Myers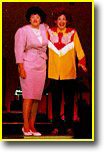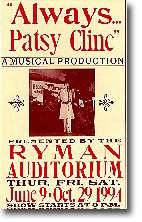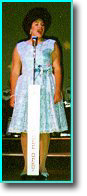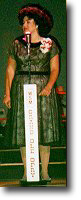 Becoming Nashville TN's top attraction, and selling out theaters across
the country -- you too will go crazy for "Always... Patsy Cline"!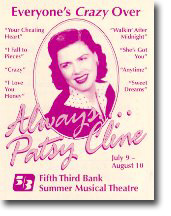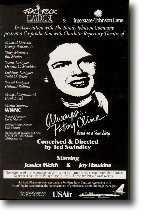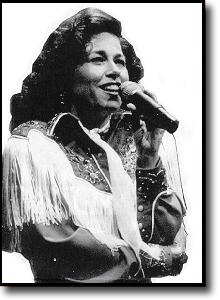 Molly Andrews in "Always... Patsy Cline" in 1997.
---
Patsy!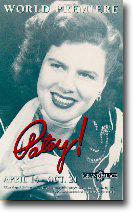 "Patsy!" at The Grand Palace, starring
Gail Bliss and Leslie Jo Bissett as Patsy.
---
Tribute shows
Victoria Boland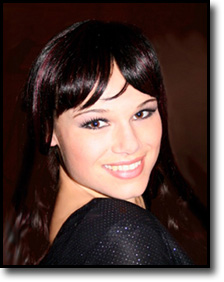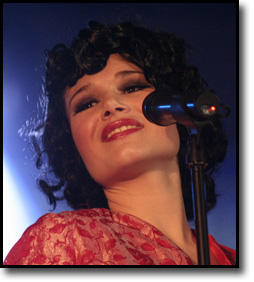 Professional and international entertainer, Victoria Boland,
is an Australian/Canadian singer/songwriter as well as a Shania
Twain, Marilyn Monroe, Patsy Cline, Cher and Tina Turner impersonator.
---
Rossana Holmes
---
Sheila Marie's Tribute to Patsy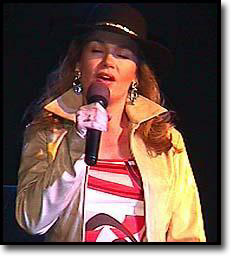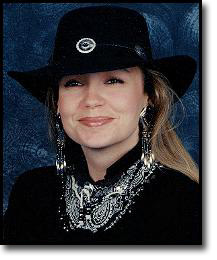 Sheila Marie does a tribute to Patsy Cline by singing
several of Patsy's songs with true feeling and emotion.
---
CJ Harding - Tribute to Patsy Cline
---
Sherrill Douglas

Sherrill Douglas is a Patsy Cline impersonator, and she has
also recorded cassettes and a CD, some containing Patsy Cline songs.
Her CDs can be purchased at her shows, and at her website,
and there you can also listen to samples from her songs!
---
Teresa D. Rollins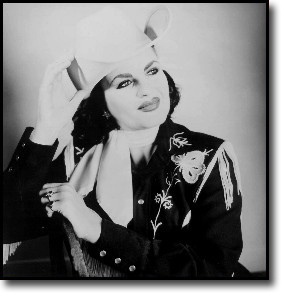 Teresa D. Rollins is a professional model and Patsy Cline
impersonator! She has been a guest at private parties at the
Country Music Hall of Fame several times, where she delights
visitors with Patsy's style of brassy southern charm.
---
Paula Wiseman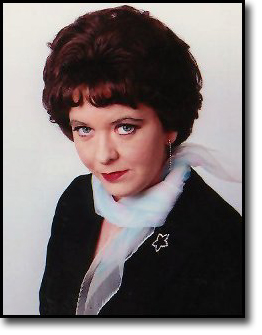 Paula Wiseman does a Patsy Cline tribute show.
---
Programs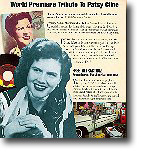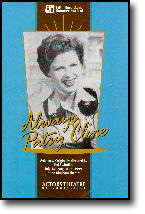 Above and below are some pictures of programs that kind Patsy Cline
fans and friends have sent over the past 2-3 years.