---

---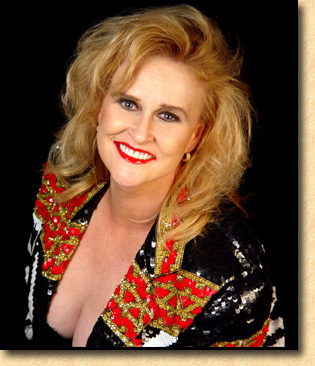 "Dreams do come true"
Sherrill can never remember a time in her life when she was not singing and performing. Her ability to sing is a God-given talent, so she never needed any voice lessons. At age 6, Sherrill was singing at her local church as a solo-vocalist and also as part of the church choir. In middle school she performed in school musicals. The love of performing came at an early age, and came to stay.
Since her parents listened to country music, Sherrill naturally was into rock'n'roll. Sherrill's father had a great love of Patsy Cline's music and insisted she practice until she could sing just like her. In order to please her father, at age 10, Sherrill became a young Patsy Cline impersonator. Sherrill performed Patsy's music for her father and his friends on many occasions.
At age 12, Sherrill started to get serious about her music and bought her first guitar with paper route money. Shortly afterwards, she formed her first band with fellow neighborhood musician hopefuls.
As an adult, Sherrill succumbed to her musical passions and chose music as a career. She has performed professionally for every type of event with numerous bands and as a solo artist.
Sherrill currently performs her originals with country currents and classics and even some rock'n'roll. She performs with her band or as a solo artist with background tracks. As a specialty, she performs the "Tribute to Patsy Cline Show", where she opens as herself performing various material, and then will change into costume and come out as Patsy. She is so transformed that many in the audience don't realize she is the same person. No matter which way she performs, her act is always top-of-the-line.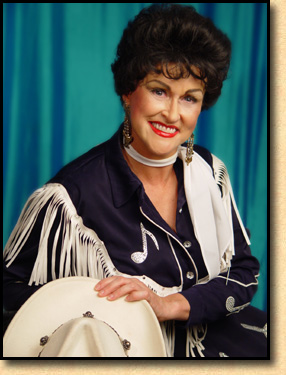 Some of her credits include: Performances in the "Cavalcade of Stars" and "Thunderbolt All-stars", Billy Bob's, the State Fair of Texas and Southfork Ranch (where the television show "Dallas" was filmed); and opening act for Art Greenshaw's Lightcrust Doughboys. She has also been featured on "Good Morning Texas", a Dallas television show.
She has performed for other venues as: The Mansion on Turtle Creek (5-star restaurant/hotel), the Old Dominion Opry in Williamsburg, VA, and for private and corporate events in Las Vegas and New York. She has performed many times for large corporate clients such as GTE, and for national and international conferences, such as the show she recently performed at the Loes Anatole Hotel ballroom, to an audience of over 5,000.
In 1999 Sherrill released her first original CD, a project that was two years in the making. Sherrill is also a songwriter, having written the title cut, "I want you to know". After only two weeks of airplay in Europe, she was at #8 on the "Hot 99 Independent List"! Now (2005) there is also a CD which contains songs from her tributes to Patsy Cline, Dolly Parton and Stevie Nicks. This CD will be added to this page, including sound samples, in the near future.
---
Click here for new promo pictures!
(Large pictures. The page may take a while to load.)
---
Sherrill is managed by Sandra Clark, Sweet Dreams Productions, 15610 Wright Bros. Dr., Addison, TX, 75001 USA. The telephone number is (972)661-1166 and the fax number is (972)661-1144. Sherrill's original CD has been released by the independent label, Sweet Dreams Records, at the above address.
Sherrill is working with a "High energy" Garth Brooks impersonator and is developing a show called "Once Upon a Dream"... This is a concert where Garth fulfills his dream of singing with Patsy on stage. Sherrill is writing it.
Sherrill is also looking into the possibility of doing some benefits to raise funds for the Patsy Cline Museum in Winchester!
---
Below are pictures of Sherrill's cassettes, and the first original CD,
that I received as a gift from Sherrill and her manager, Sandy Clark.
In fact, I received a complete press kit, also including a seven minute
video tape, showing Sherrill performing as Patsy, pictures, and an
autographed poster! Thanks, Sherrill and Sandy! I am overwhelmed,
and I love you both! By the way, Sherrill is fantastic as Patsy!
"Sweet Dreams"
Cassette from 1997
"By Request"
Cassette from 1998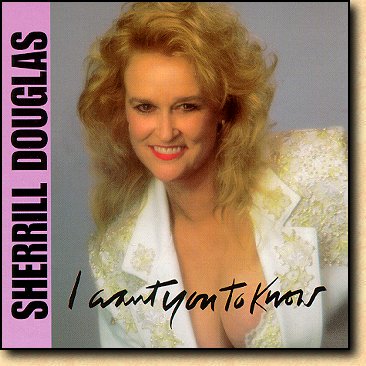 "I Want You To Know"
CD from 1999
Sound samples from the CD:
I might even let you drive my truck
Two empty arms
Dancing in the kitchen with nothing but the radio on
Love me like a slow dance
I hear what you're not saying
Pack your lies and go
Heartbreak road
You're gonna have to do better than that
Cold and lonesome life
I want you to know
("I want you to know" is written by Sherrill)
---
Sherrill sings Patsy:
I'm blue again
Blue moon of Kentucky
South of the border
Your cheatin' heart
Crazy
Faded love
Heartaches
I fall to pieces
She's got you
Someday
You're stronger than me
Sweet dreams
Walkin' after midnight
---
Visit Sherrill's website #1!
---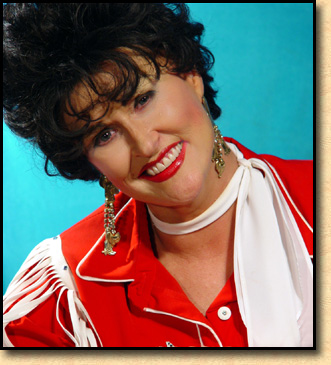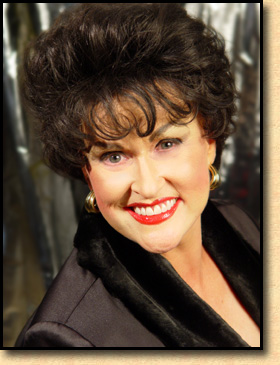 ---