---
Trina Rae Murphy
---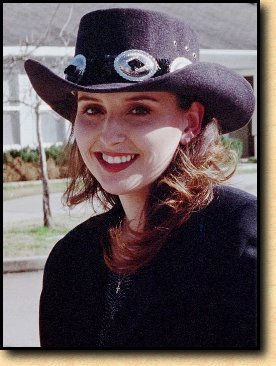 Trina Rae Murphy
"What makes me feel good is the good
feeling I can give to the audience"
This is Trina Rae Murphy, from Cleveland, Texas, and she loves Patsy Cline. Patsy is the reason why Trina Rae is singing. She has recorded a CD, and she recently appeared on "Next Big Star" on the Ed McMahon show, and sang "Sweet Dreams", and was placed in the quarter finals! She sings all of Patsy's songs. After an appearance at Walmart, two men came up to talk to Trina Rae and her mother, believing that Trina was lip synching to Patsy's recordings, and they were sure surprised to learn that she was indeed singing live!
Trina Rae Murphy was born in Houston, Texas on March 10th, 1974, the oldest of three children. Trina has been singing since the age of ten out in public, but started singing in church at the age of five in vacation bible school. Her first song to learn was "Yes, Jesus loves me", taught to her by her grandma, and the other was "The itsie bitsie spider". She also made one up with her sister Marsha, called "Get Out Of Bed". Trina started singing in church and sang at many different concerts, going from church to church and going with the Gospel Messengers out of Baytown, and also doing concerts with the Northams out of Houston. She had a one year anniversary concert at First Baptist Church in Romayor, and the church was packed, thanks to the Lord. She was 11 at that time. Some of the places that Trina has preformed at is Texas Jamboree in Magnolia; RK's Club in Kingwood, Texas; The Pub Pasadena, Texas; Silsbee Festival, Texas; Nashville Palace, Nashville, TN; Jesse Zane's Nashville Nights, Nashville, TN.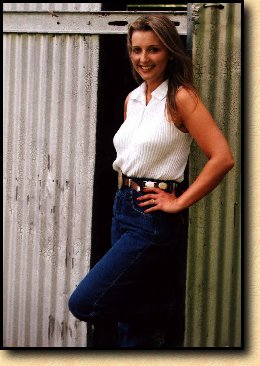 Trina is now married to Adam, and they have two sons. They live in a small country town in Texas, and every weekend is a time to have family and old and new friends over, and Trina always cranks up the music and starts out with Patsy Cline. Everybody just loves to hear her sing Patsy Cline songs, and this can go on thru the night with just jamming to the sounds of Trina with dear Patsy. Trina's best friend Liane buys almost all of Trina's music for her. "What a dear friend", Trina says, "I guess I just don't tell her enough, but thanks Liane!" Then it's Trina's Mom. She does it all for her. Mom's hopes and dreams are to see Trina up on the big stage one day. Mom is like a manager, and she checks everything out for her. It was because of Mom that they were able to go to Nashville in August 2000. Mom's boss, S. Smith, went for a convention there, and he was nice enough to let Trina and Mom go, too!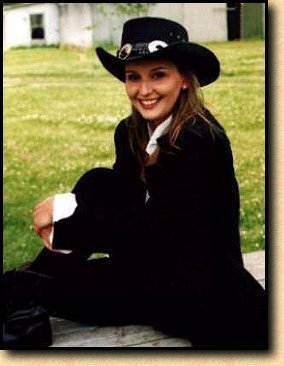 Trina says, "Thanks to Mom's boss, for taking us to Nashville! Thanks to you, Liane, for all you have done! And Mom, thank you so much for loving and supporting me!"
And she continues, "Now, thanks to the most important one, Patsy Cline. Her music is just GREAT, and her voice cannot be compared. I was so proud to be put in the category when those men heard me at Walmart and thought I was lip singing, that was an honor to me. I heard Patsy when I was very small. My Mom listend to all the older singers all the time, and then when I was eight, or so, she said, 'Trina, try to sing some country', but I would only do gospel at that time. Then one day, while in my room by myself, I started doing some country, and then went to Patsy Cline and Barbara Mandrell, and off I went. My Mom had to buy me a sound system. I think the neighbors were very happy when I finally learned the songs, cause I would get out on the carport and sing all the time. They all said they can get a free concert every weekend. I'd start singing after getting home from school, until my Mom would make me go to bed. Singing is part of my life, it's like when you really find a job you like, you just can't quit, or I can't, anyway... 'Sweet Dreams' I guess is my favorite, but I have every song Patsy has ever made. I would love to find out if they are still going to do the 'Always Patsy Cline' show, and if Mandy is not going to do it any longer. I would love to try out for it, so if you know anything about it, let me know.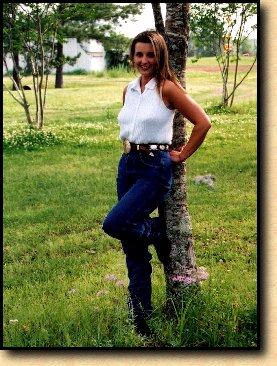 Well, my CD for promotion was done in early April, 2001, and it was recorded by Yancey Studio's in Porter, Texas. Thanks to Gary Thomas, it was very exciting to see how this is done. I hope everyone that hears Patsy's music thru my voice enjoys it, because that's what makes me happiest, to make someone feel the words in the songs that I sing. God Bless You All! Thanks from Trina Rae Murphy."
Contact Trina Rae at: Tmurphy19742@aol.com. And click on the song titles below to listen to her!

---
Sound samples from Trina's promotion CD:
It's my night to howl
Don't touch me
But I will
If I were you
Stand by your man
Apartment #9
Leavin' on your mind
Seven lonely days
Sweet dreams
I've got a right to cry
---
Tell Trina Rae what you think
about her, in her guestbook!
---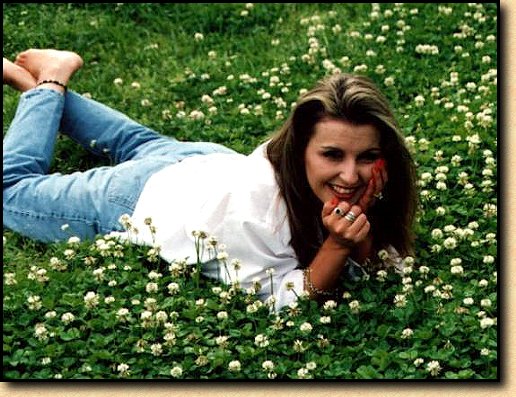 ---