Display at Kurtz Cultural
Center, Winchester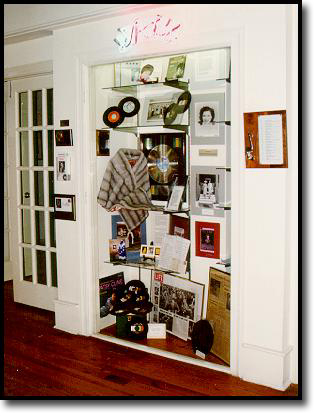 The stole you see in the display is the same as
the one Patsy is wearing in the famous picture below.
Photo courtesy of Sue Wilden.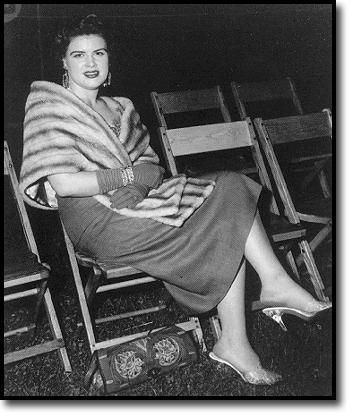 Picture taken after a concert, ca 1960.
From "The Patsy Cline Collection" by MCA.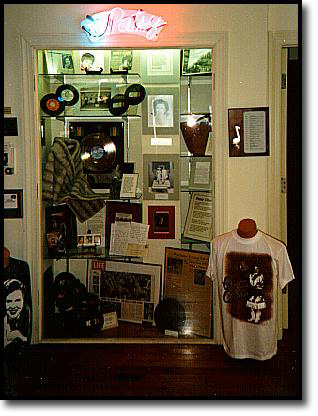 Two more pictures of the Patsy display at
Kurtz Cultural Center in Winchester, Va.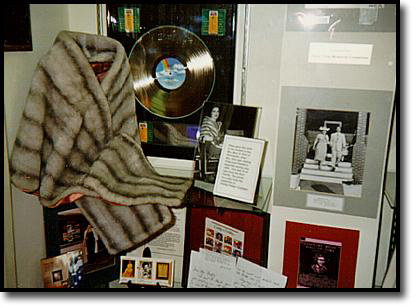 The record is a gold record for
"Patsy Cline's Greatest Hits".
Photos courtesy of Jimmy Walker.