Items from Hilda Hensley's home
Note: These photos were taken in 1994 by
Troyce Hendricks, with Hilda's consent.
Shown with permission.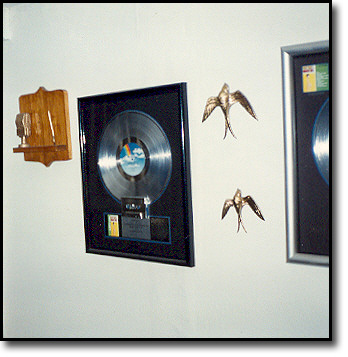 An award that Patsy got during her
lifetime, and a Platinum record.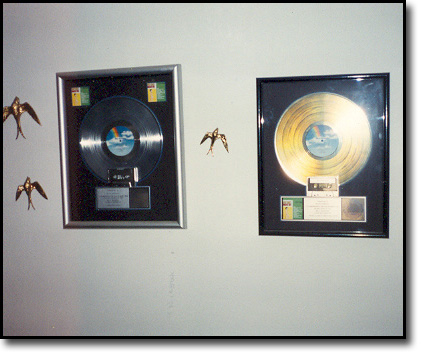 One Platinum and one Gold record.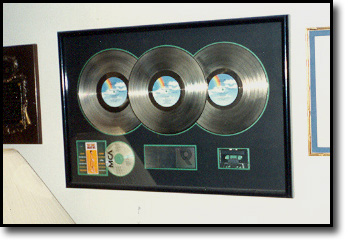 Platinum records.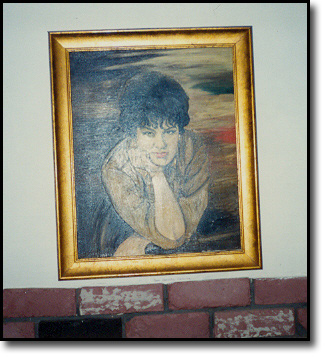 An oil painting of Patsy.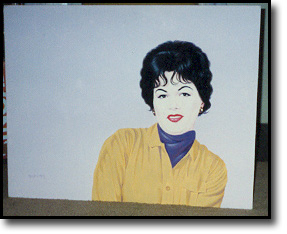 Another oil painting.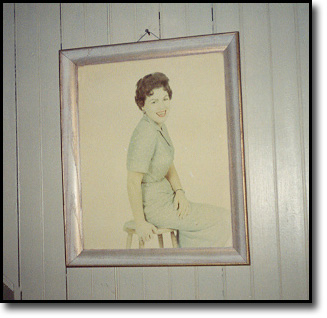 A picture that Patsy gave to her mother.

Photos courtesy of Troyce Hendricks.