Patsy's grave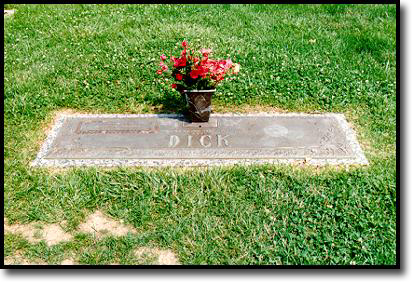 Patsy's grave (The Dick family grave)
at Shenandoah Memorial Park.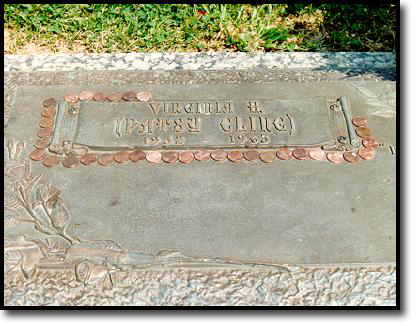 Patsy's name plaque on the grave. It reads
"Viginia H. (Patsy Cline) 1932 - 1963".
The pennies around the name plaque are probably
left there by several people, and they represent
a link to a loved one who is far away...
It is a link of the heart between
two people while they are apart...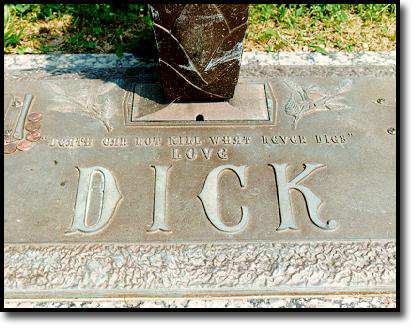 The inscription reads "Death can not kill what never dies"...
Patsy's mother had the grave marked with these words.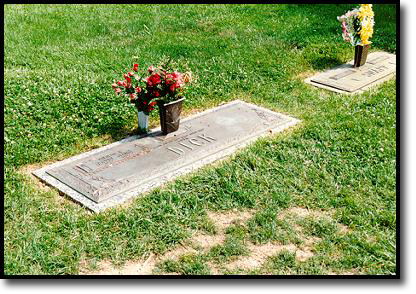 "When life's sun sinks in the west,
Lord, may I have done my best.
May I find sweet peace and rest
in that happy home of the blessed..."
Photos courtesy of Sue Wilden.